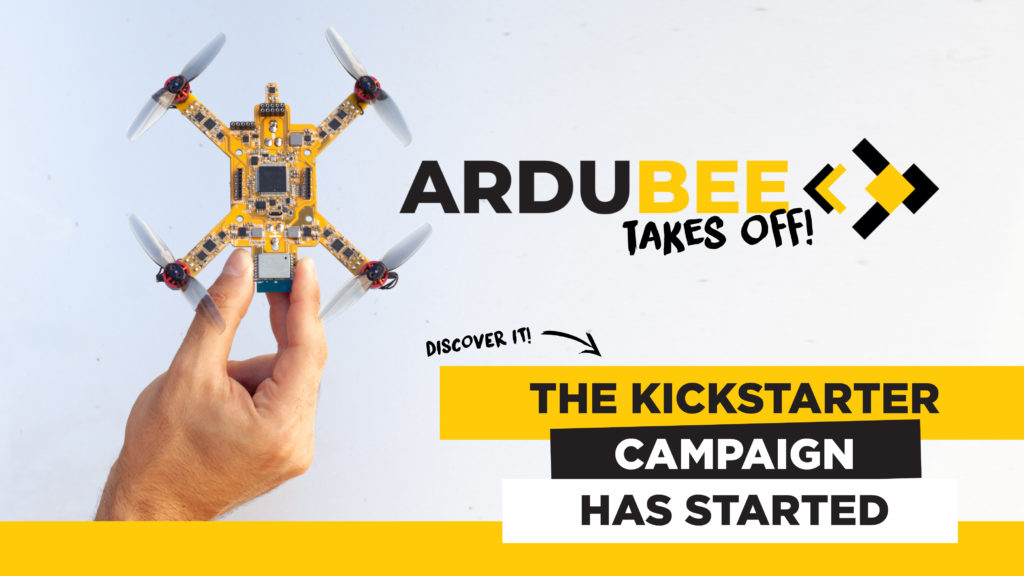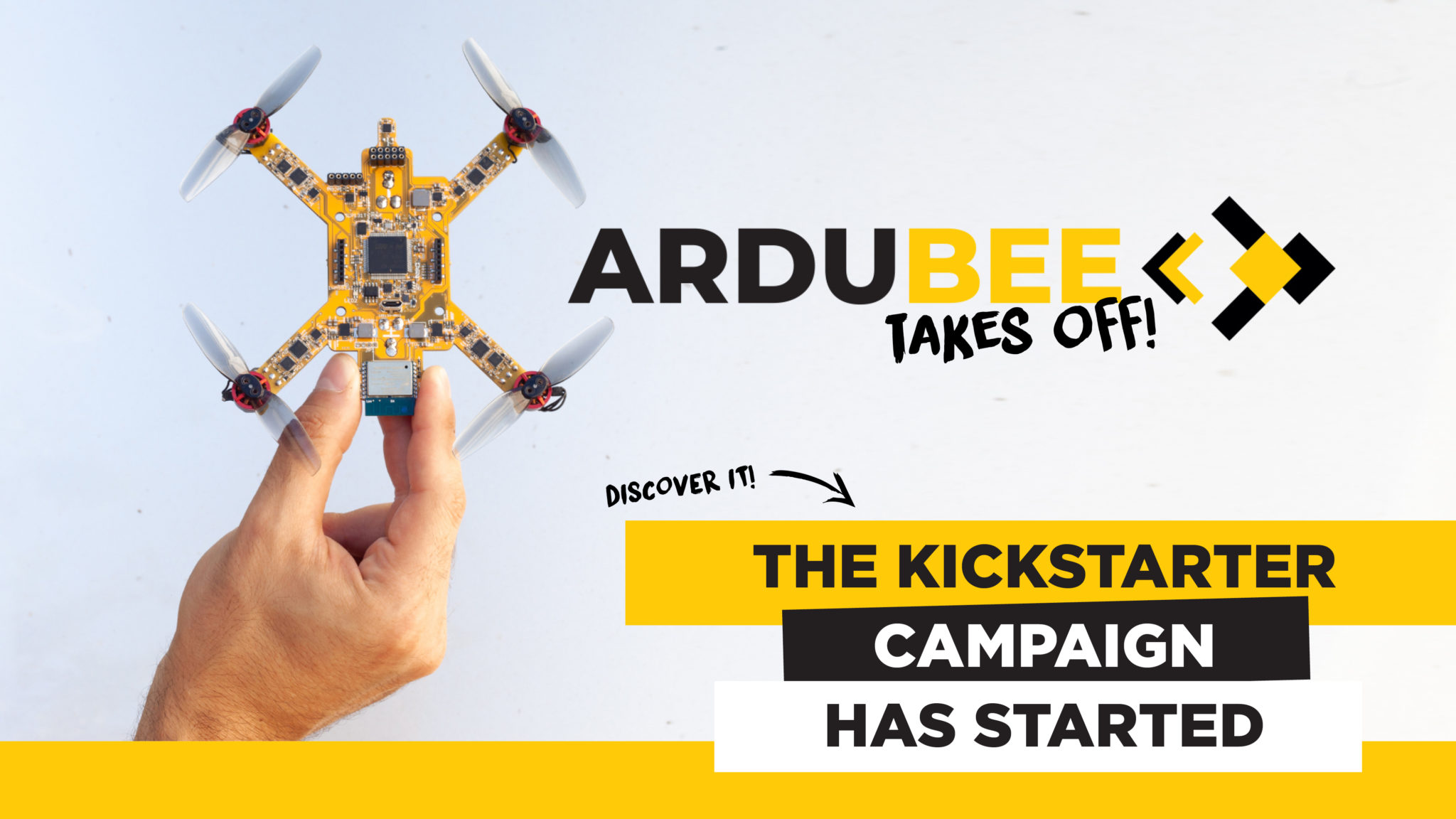 It has been some time since we first presented our vision of a fully integrated 3" micro drone and dedicated ecosystem around it at the ArduPilot Conference 2020. From the very beginning, our goal was to create a unified platform that would appeal to research and educational institutions, as well as the maker and DIY scene.
And today, with ArduBee and especially with its ecosystem of add-ons, drones enthusiasts around the world will be able to unleash the potential of the trustworthy and feature-rich Open Source ArduPilot project.
We strongly believe that with the development of ArduBee we can tremendously accelerate the development and research of drone applications and especially swarm applications, as we will have a reliable reference platform in the development community.
Today the fundraising campaign on Kickstarter is online and from now on you can be part of the ArduBee project and its ecosystem of add-ons!
Pledge to make it possible for everyone to develop autonomous drone applications and to enable research on aerial robotics, swarms powered by a genuine open source flight stack.
Go to the campagne page and choose your favorite "reward" and you will receive our products starting from the end of December. Be sure to not miss our limited packages for early adopters that come with an additional discounted price.
Come on board, let ArduBee take off and help us spread the news about the launch of our Kickstarter campaign!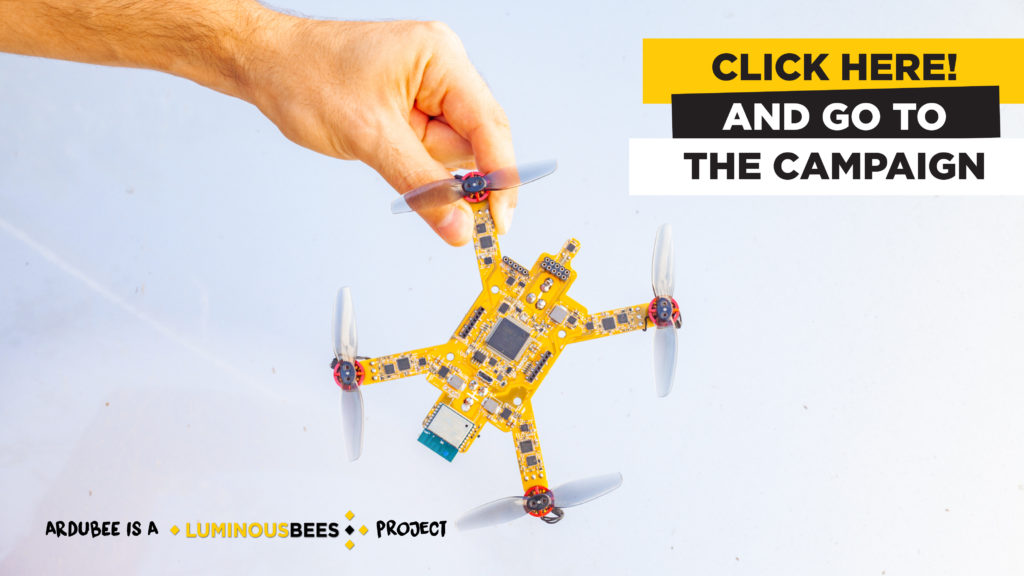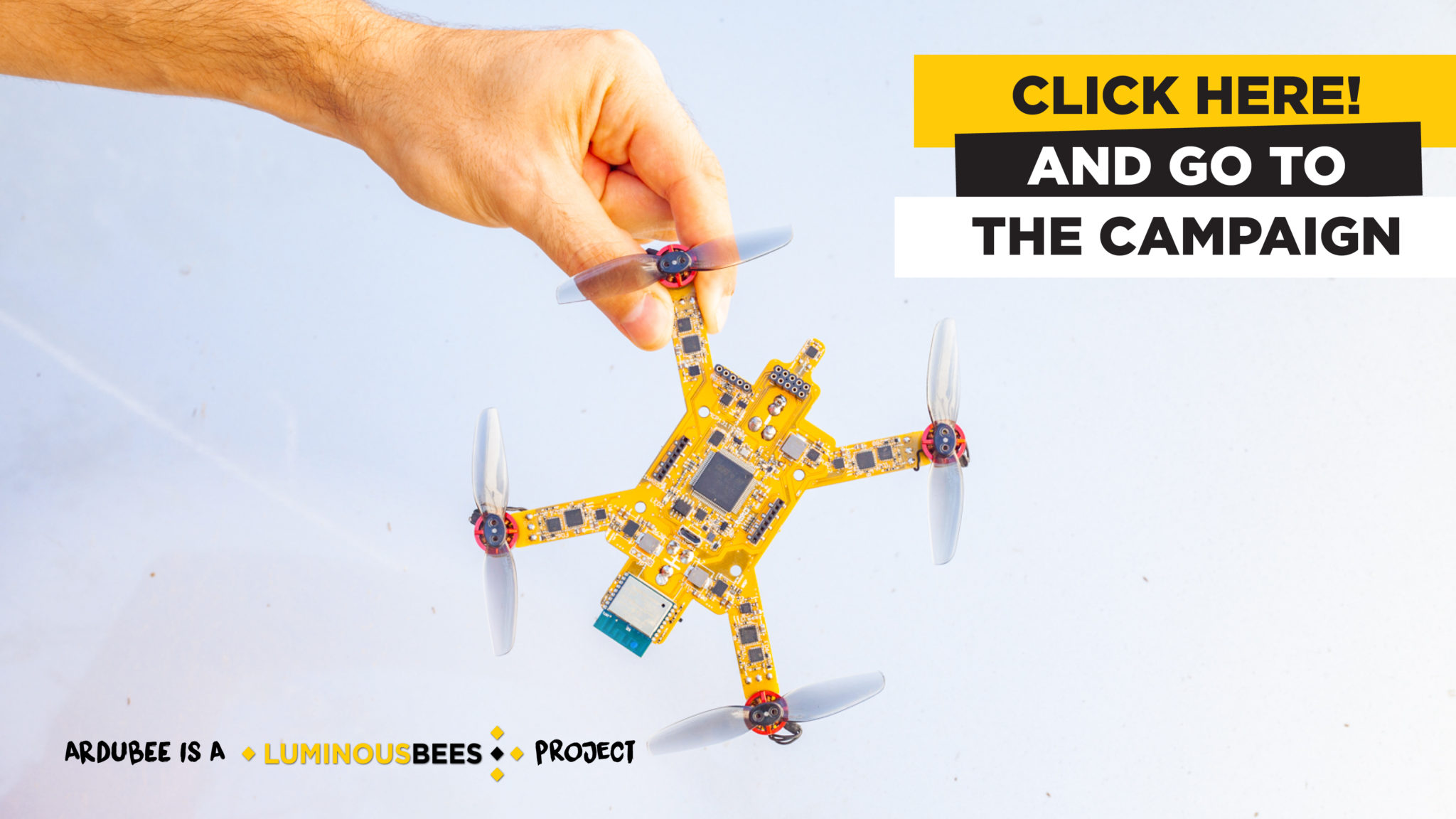 Click here to see the last post about it on Ardupilot.