mini-LuminousBee
2019 at Luminousbee studio labs. Early close proximity experiments with a real permormer on stage.
Starting from the outdoor Luminousbee we developed it's little brother the "Mini-Luminousbee" suited per indoor light show applications.
While Luminousbee is our best tool for outdoor under 250g, for indoor with close proximity with performers and audience and the limited flight volume we wanted to shape the ideal next generation solution for indoor aerial swarm light show.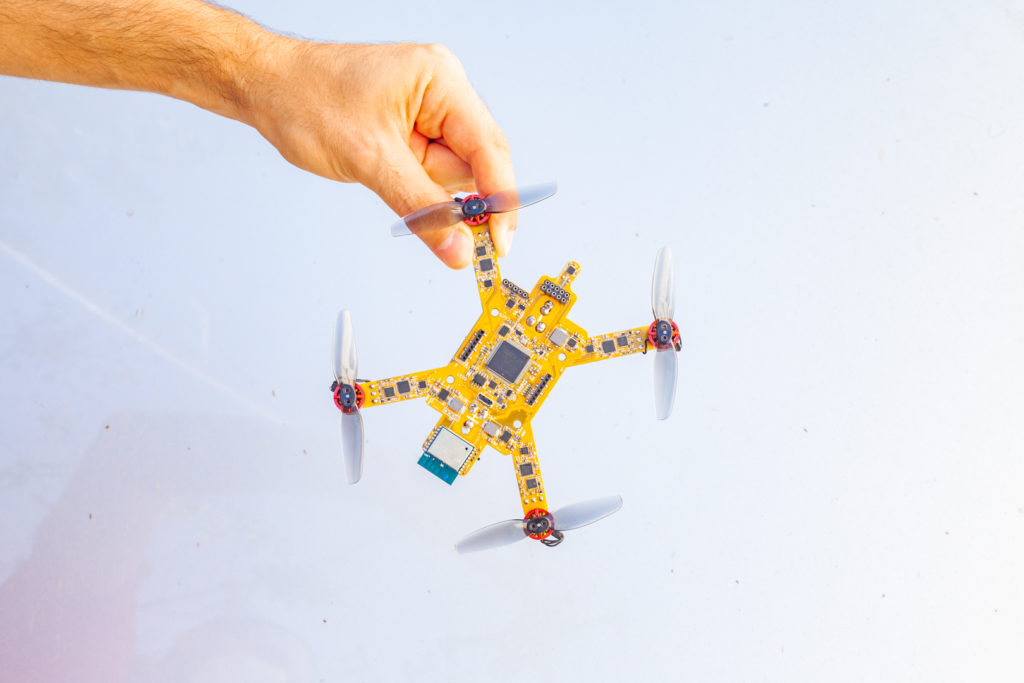 Safe and small size
Ultra light with a weight of less than 100g with battery.
It's very compact with 3″ propellers and 1S Li-Ion power.
State of the art technlology
H7 processor, 4 ESC BlHeli32 Dshot600 and DSHOT bidirectional telemetry for realtime gyro filtering based on inflight RPM, WiFi, IMU, Compass, Baro, integrated solid state memory for show choreography storage