ArduBee

A micro drone for open source, swarms, autonomous flights and STEM applications.
The Kickstarter campaign did not reach the expected goal. But it opened the way to new possibilities.
Soon all the news about ArduBee will be revealed!
ArduBee is a small drone for research and education. We launched a Kickstarter campaign to produce this tiny quadcopter. ArduBee is based on the well–known ArduPilot open–source project.
ArduBee KickStarter campaign is open, back ArduBee now to receive it starting from this December.
This is an excellent 3" platform to enable everyone to start working fast on the more advanced ArduPilot capabilities. We selected the best components available, optimized them at our best and manufactured in the finest single module, as small and light as possible.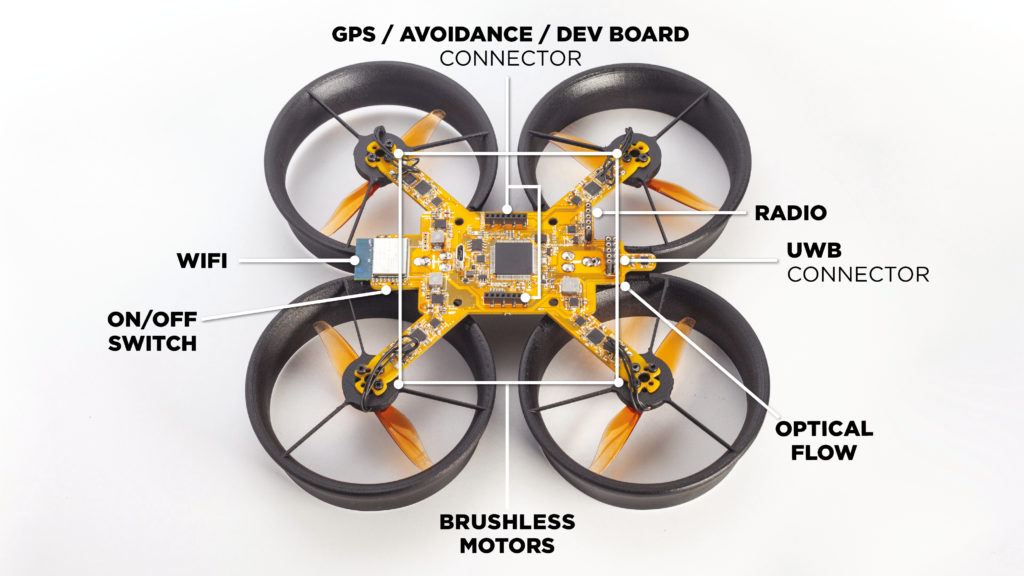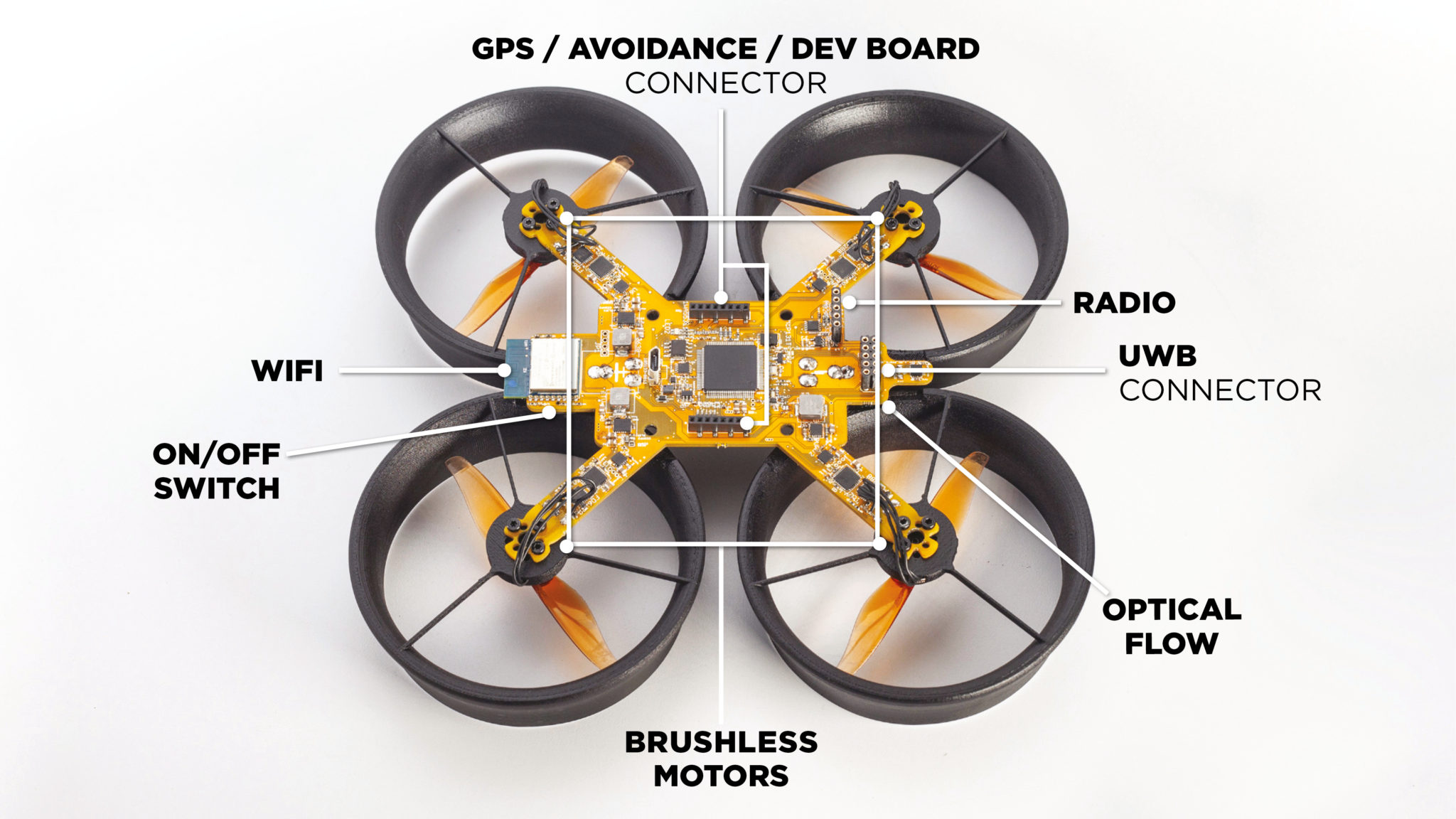 On board:
MCU 32-bit STM32H743VIT6 Cortex M7
4xBlHeli32 Esc with telemetry, individual motor's RPM and current
DSHOT 1200 flying every day with ArduCopter, hardware compatible up to 2400
WiFi ESP8266 for ArduPilot telemetry
SD card slot for log and Lua scripting
IMU, barometer, compass
downward facing rangefinder for low altitude height above ground measurements
SBus RC receiver connector
We aim to improve the development in this small class size and creating new opportunities with a platform ready for swarm robotics research and new applications.
The other main goal is to support and innovate the educational sector, using tiny ArduBee to teach and learn robotics, hardware, software and science with the open and robust ArduPilot's environment.
ArduBee add-ons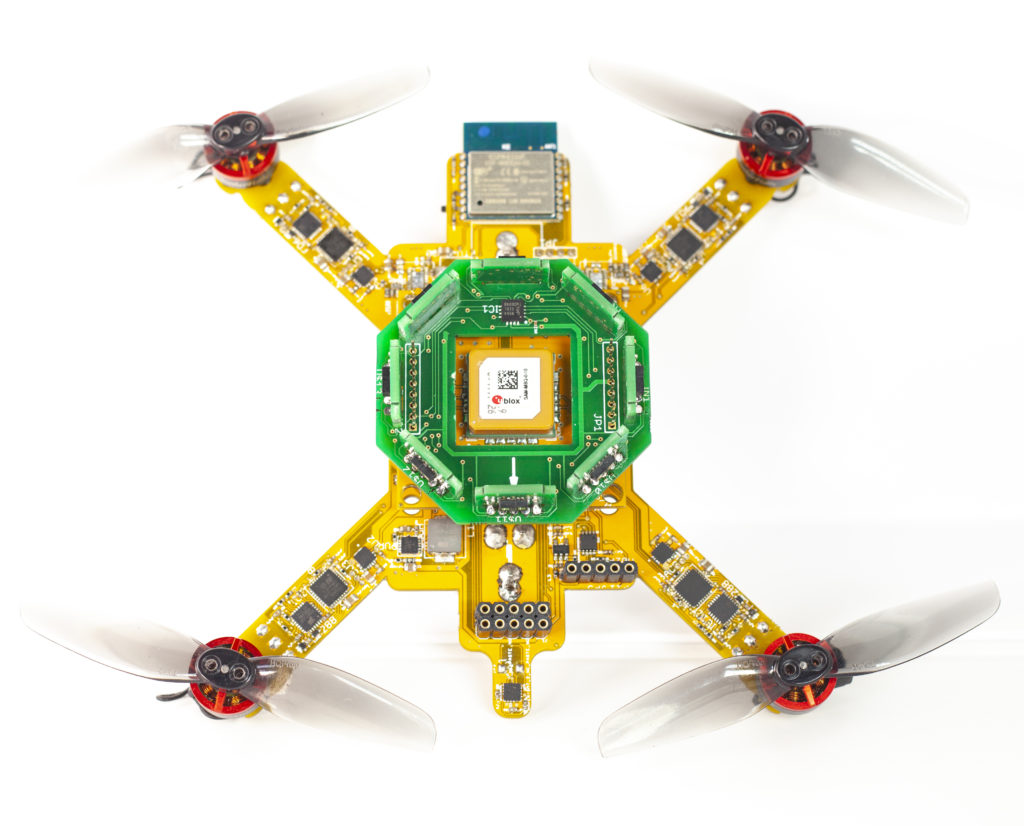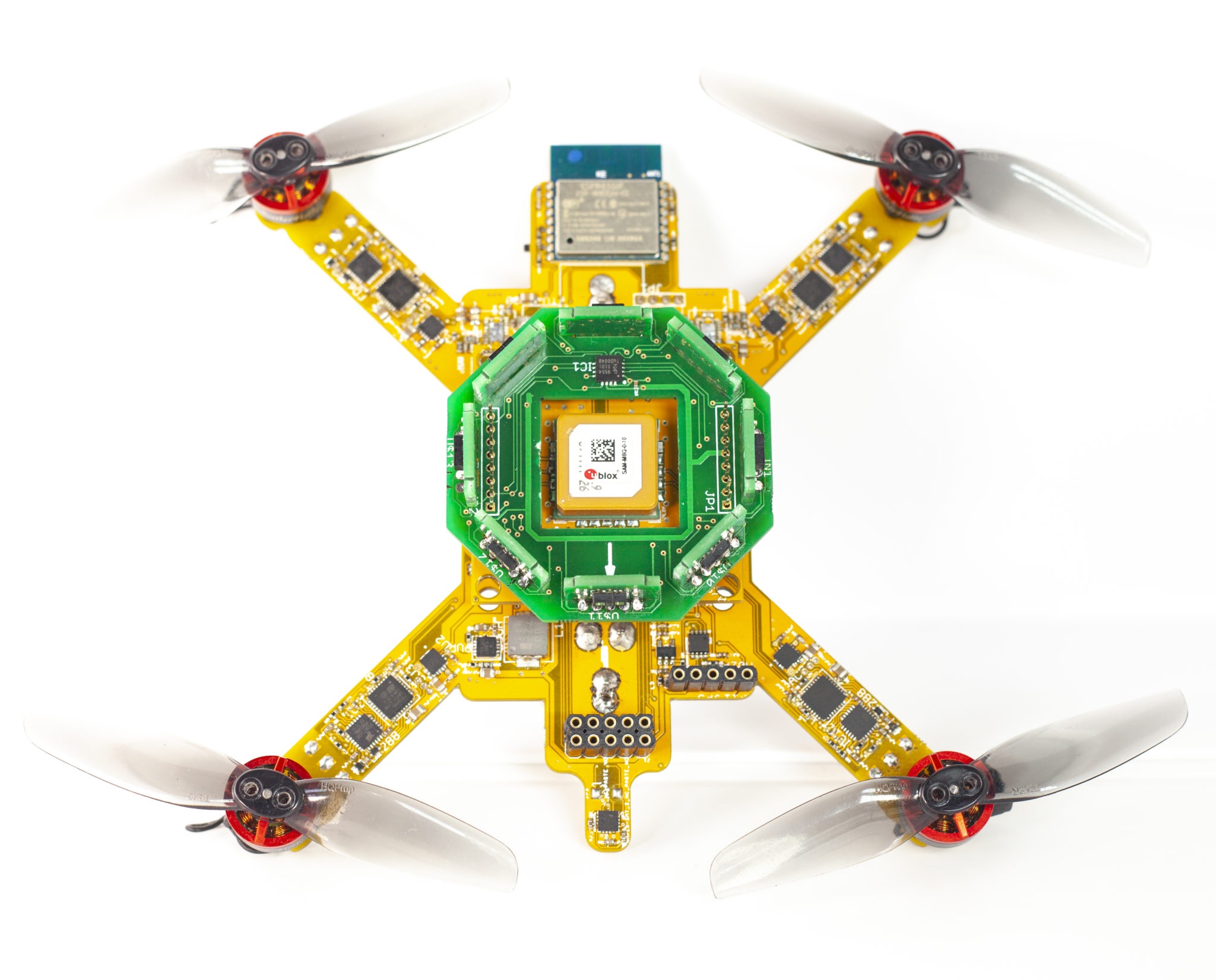 When designing ArduBee, we envisioned more than just an amazing micro drone – we envisioned an entire platform that offers great flexibility through a modular and stackable ecosystem.We currently plan to offer the following add-ons that we have already developed and thoroughly tested:
Optical Flow
GPS
Avoidance
Indoor Positioning System
Dev Board
Duct
… more to come
When designing the modular system we wanted to enforce no vendor lock and enable independent development. That's why we offer the Dev Board, which will specifically allow the development of custom add-ons. For specifics on this topic, please read in the Dev Board section below.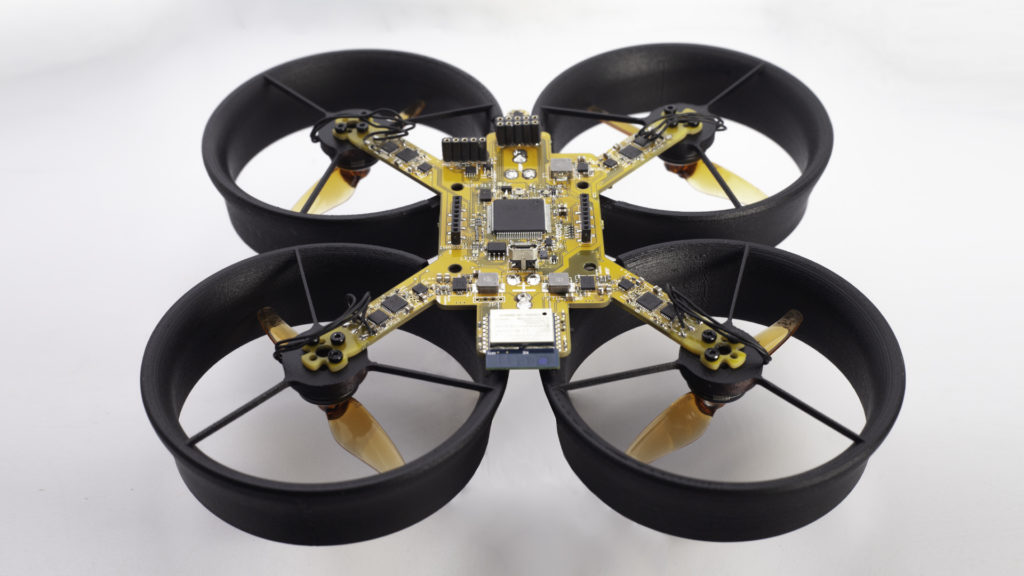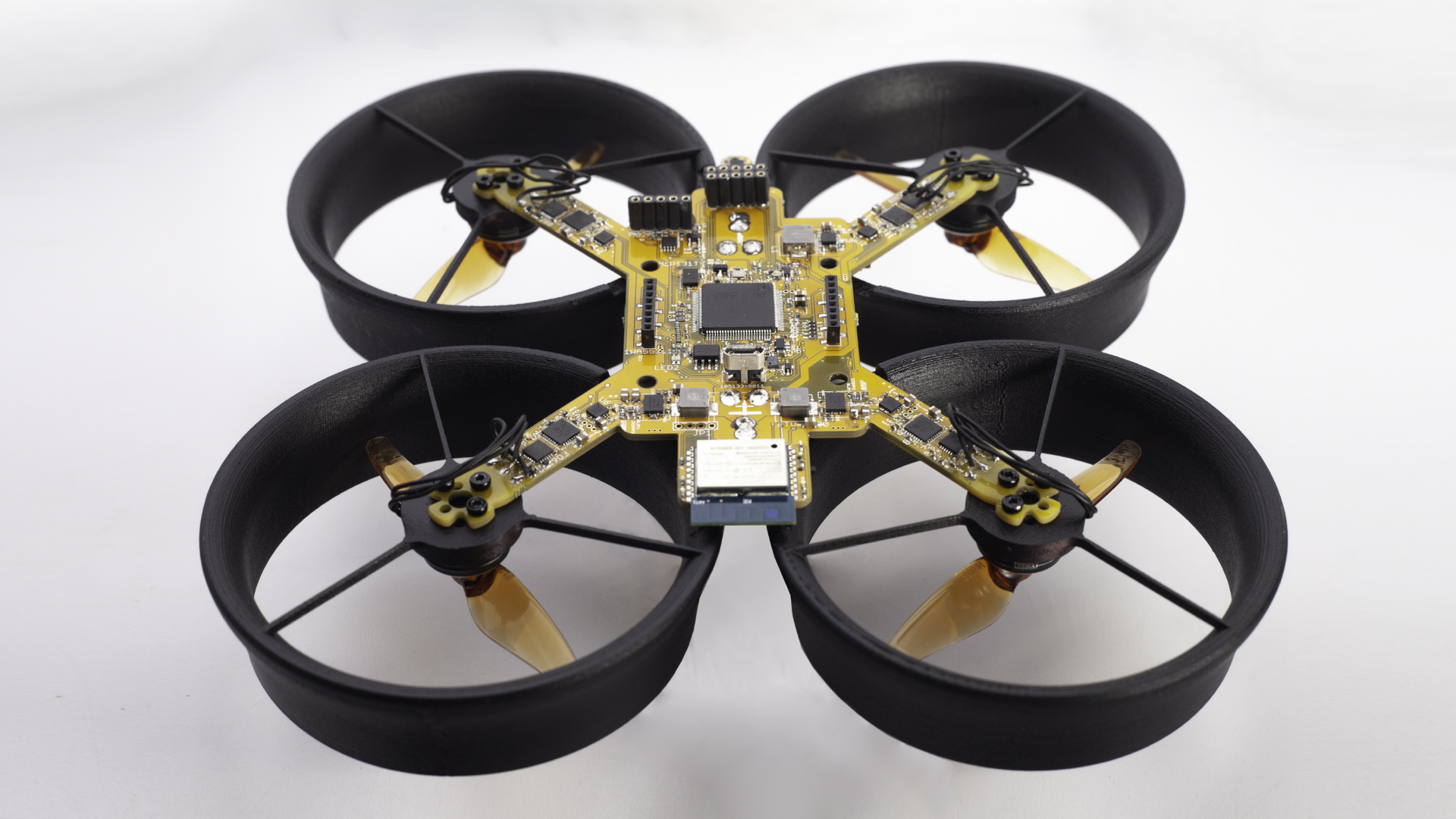 Support ArduBee project
The heart of this initiative is to give quality tools to the community, the final design is not yet closed and we ask your support to bring it to life.